WHY FIDEX CORP
Who we are
Our company values

Fidex Corp is one of the world's leading independent asset managers. Since our foundation in 2016, We are first and foremost an investor in our own strategies and believe that fact alone is the best measure of our confidence in our ability to source, close, develop and exit businesses profitably.
USD 10 B+

Client assets under management (USD)
5M+

Clients
926

Investment professionals
150+

Client locations by country/region
Deep expertise in a complex and specialized area
Private equity has come a long way since the early days of leveraged buyouts. Today, the private equity universe spans numerous strategies with varying levels of risk and highly dispersed returns across a vast and ever-evolving universe of opportunities.
The complexity and scope of this opportunity set—and the importance of finding and investing with the limited universe of managers who can deliver outperformance—requires extensive resources and specialized expertise.
That's why our senior private investments team, with an average of nearly 20 years of industry experience, is located around the globe to help us find and access the funds that we believe can drive portfolio outperformance.
Yesterday's pioneers, today's leading-edge investors
As one of the earliest proponents of private markets investing, we have been partnering with sophisticated institutional and family investors to shape the global private markets investment landscape for five decades. We are a leader in private markets investing, often being the first stop for new and emerging managers who are spinning out from larger firms.
And while private investments have consistently proven to drive portfolio performance for investors with meaningful allocations, there is a wide dispersion in returns between the best and the rest.
That's why we have continually invested in the resources, experience, and infrastructure to source, evaluate, and access high conviction private investments around the globe.
ALIGNED TO INVESTOR GOALS
Our globally consistent approach ensures we remain focused on helping investors achieve their goals. Every investor is unique. Whether it's a tailored solution to ensure your plan is fully funded, or the steady income to fund a great life after work, our approach ensures we remain focused on helping investors achieve their goals.
Starts with the Investor
What balance of assets offers the highest likelihood of reaching the goals?
What is the best way to access those assets?
What is the most efficient way to implement?
How should we optimize over time?
Investment Strategy
Throughout our history, our approach has remained consistently focused on identifying investments that optimize the balance between risk and return. The hallmarks of our approach are advantaged sourcing, relentless focus on areas where we have resident knowledge, and tangible operational value addition. Our private equity, real estate, and data infrastructure groups are highly engaged with our portfolio investments to help them reach their full potential. Adhering to our stable, disciplined, and relationship-focused approach, we endeavor to build leading companies and assets.
Our Approach
Advantaged Sourcing Our team identifies opportunities based on deep networks, extensive industry knowledge, and a proactive approach.

Resident Knowledge
Our investment teams have decades of deep industry experience, extensive "hands-on" operational skill sets, and substantial transactional expertise.


Operational Value Creation
We tailor our operational support to the needs of each specific investment, making world-class resources available and avoiding a one-size-fits-all approach. We support our investments through organic growth, talent development, and technology enablement. Most critically, we pride ourselves on being collaborative, engaged partners for our portfolio companies' management teams.


Powerful Partnerships
Since our inception, we have been committed to building enduring relationships with our investors, operators, and advisors.
PRIVATE EQUITY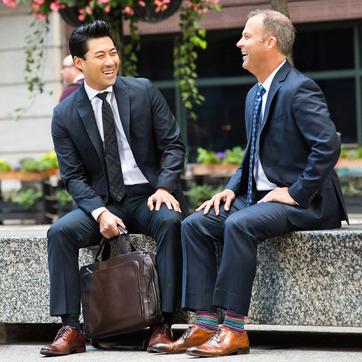 We tailor comprehensive private equity investment solutions for all types of investors by partnering with top private equity fund managers.
Our growth since inception is fueled by a diverse investor base increasingly seeking to gain or increase access into the private equity asset class. We believe it is important to offer clients a flexible approach that provides access to quality fund managers through a variety of investment solutions.

At Fidex Corp, we value a collaborative environment. We keep an open and curious mind when evaluating investment opportunities, yet remain highly disciplined in our selection.
STRATEGIC ADVANTAGE.
We gain advantage in the market due to our team's experience which offers us resources that give us an edge over our peers. Our advantage is complemented by a comprehensive, diversified investment approach.
PROGRAMS & SOLUTIONS.
Fidex Corp. has developed a number of investment solutions to assist investors with their goals of accessing the private equity asset class. These programs can accommodate investors of various sizes and provide access to different sectors (i.e. buyout, venture capital, growth, distressed/turnaround, and credit), vintage years, geographies, industries and stages. We work very closely with investors in finding the right solution for their portfolios and in developing programs utilizing a variety of approaches.
We value a collaborative environment while keeping an open and curious mind when evaluating investment opportunities, yet remain highly disciplined in our selection.
Sector focus
We believe sector knowledge is critical, which is why we have dedicated teams focusing on our four core sectors. This, alongside the deep industry experience of our Operating Partners, has allowed us to create a proven track record of successfully building companies.
INDUSTRIAL AND ENGINEERING
"At FidexCorp we have always adopted a flexible and innovative approach to investing and then transforming our companies"
PRIVATE EQUITY:
Led by seasoned senior professionals, our investment teams have strong transactional, operational, and analytical expertise enabling them to oversee an investment from sourcing and acquisition, through the value creation phase, and to the eventual sale of the business.

Throughout our hold period, our talented investments teams collaborate with our operating professionals and management teams to build stronger, more resilient businesses.